Can You Force a Family Member Into Rehab?
Sep 16
Involuntary Treatment is Legal in Certain States, and You Can Force a Family Member Into Rehab
Involuntary treatment is legal in certain states, and you can force a family member into rehab. However, you must first understand the laws that govern this process. Involuntary rehab is not always the best option, and it may not be in the best interest of the person involved. Listed below are the laws that govern involuntary treatment.
Interventions
Interventions are designed to convince a loved one to enter treatment. Though they are a popular approach, interventionists should be aware that they may not have the best results. For example, interventions can backfire if the loved one is resentful and stubborn and does not accept help. A professional interventionist will help families devise an intervention strategy based on their loved one's specific needs.
Before initiating an intervention, it is vital that you educate yourself about the disease of addiction. You can do this by attending support groups or talking to addiction specialists. By being informed about the causes and effects of addiction, you can effectively guide the conversation with your loved one. It is also helpful to learn the different types of interventions.
Interventions are not easy and can be risky. In some cases, a loved one may refuse to enter treatment and lash out, making it even more important to intervene. However, the good news is that an intervention can still lead to a lifesaving change. Several steps can help you guide your loved one toward rehab with more ease and less stress. By preparing and following these steps, you can be more successful and organized in your effort.
If you suspect that a loved one is suffering from addiction, the first step is to ask them if they want to get treatment. If they do, you can then start looking for treatment options. If the answer is no, it may be time to consider hiring an interventionist to help you convince them to take action. They can provide a professional intervention approach and ensure the process is a successful one.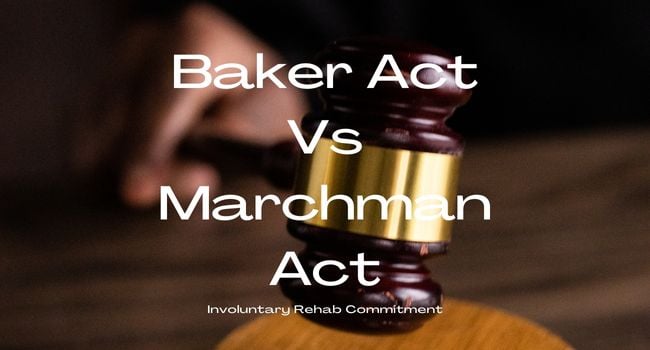 Involuntary commitment laws
If you are a family member of a person in rehab, you may be wondering what involuntary commitment laws are and what your rights are. Involuntary commitment is a legal process in which an individual is committed to a facility for treatment due to mental illness. While the laws vary by state, the main requirement is that the individual has been diagnosed with a mental illness. These patients must also be willing to undergo treatment and have no personal use of drugs or alcohol.
Regardless of the circumstances, committing a loved one to rehab is never easy. Addiction can wreak havoc on a family and a loved one's life. While involuntary commitment laws for family members in rehabilitation may seem like a great step in the right direction, experts worry that if family members cannot get their loved one the help they need, the process may cause more harm than good.
Involuntary commitment is a legal process in which a court can decide whether an individual should be committed. This process can be initiated by a mental health professional, doctor, or law enforcement official. The court must schedule a hearing within seven days of filing an application. The respondent must be served with a copy of the application, the physician's certificate, and the hearing notice.
Involuntary commitment laws for family members of people in rehab are necessary to provide a safe, caring environment for these individuals. These laws enable patients to receive treatment for substance use disorder and can help them return to productive lives. Additionally, they protect the patient's freedoms and privacy. But they also compromise the patient's choice of treatment.
Legality of forcing a loved one to go to rehab
Forced rehab laws allow relatives to compel an addict to get help. These laws were passed in the wake of tragic deaths involving drugs and alcohol. One such law, Casey's Law, was named after a young man who died of a heroin overdose.
Forcing someone to enter rehab may seem like the ultimate solution to an addiction problem. However, forcing someone into rehab may result in legal issues. If you decide to use this method, make sure to do it carefully. If you do force someone into rehab, they may become angry and defensive. This could lead to a tense argument, which can lead to legal problems.
The legality of forcing a loved one to go into rehab can be tricky, especially if your loved one is a minor. However, most states will allow parents or guardians to make the decision. The question is whether your loved one will listen, participate in the program and get the best out of the treatment. Although forcing someone to rehab is not permitted in every state, it's a legal option for families in desperate situations.
Involuntary treatment is legal in 37 states. However, it's important to note that this option is limited and should only be used when the situation calls for it. The best approach is to encourage your loved one to get help on their own. Depending on your loved one's level of addiction and the state laws that apply, you can even get public assistance to pay for treatment. You can also consult with an addiction helpline to get the information you need to make an informed decision.